Dalian FTZ Lucky Wealth Industry & Trade Co.,Ltd.(URL : www.luckywealth.com) and Shanghai Re-found Chemical Co.,Ltd. are both chemical trade enterprises under the same investors. The responsibilities of Shanghai Re-found Chemical Co.,Ltd. include the export&import, domestic sales, sales from warehouse and custom-making of chemical products.
Professional operation :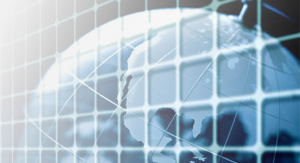 1. The company has ten years' trade experience with Japanese companies,so far we have more than 30 existing customers including both end-users and overseas dealers; in addition, we are in active contact with hundreds of potential customers. In 2005 , our trade volume with Japan reached 15 million US dollars.
2. The company has 14 employees who are in good command of many languages, and half of them are good at Japanese in listening, speaking and writing.
3. We provide the most complete and the latest products information. The company boasts special data base which contains information about more than 6,000 kinds of chemicals, in 400 of which, we have rich export experiences.
4. To deal with the long-term orders from customers, we have built the warehouse in Shanghai to ensure the quickest delivery of goods.
5. We can provide you the quickest response to every inquiry or questions from you.
Price advantage :By selecting excellent factories, we can provide you the best products with the most competitive prices.
Quality Assurance :The company boasts excellent reputation, stable supply of materials and reliable products quality. For any problem and complaint about products quality, we will take them very carefully and seriously until the customers are completely satisfies.
Confidentiality:We will keep confidential of information about any custom-made chemicals as well as import&export products.